At the University of Tennessee Center for Professional Education & Lifelong Learning, we pride ourselves on the fact that our instructors are experienced professionals that truly care about student success. Our online Paralegal Studies Certificate is led by Dana Chavis, an expert with over twenty years of experience in the legal field who has been teaching paralegals for just as long.
I get to help people enter into the legal field, increase their economic standing, and in turn, help them help others. That's the reason I teach; that's what keeps me motivated."

—Dana Chavis, Lead Instructor, Paralegal Studies Certificate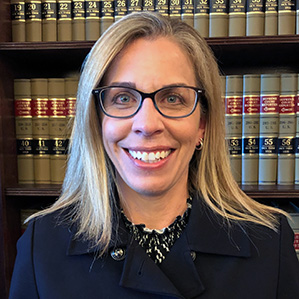 Dana Chavis
Lead Instructor
Dana Chavis has been the lead instructor for the UT Paralegal Studies Certificate Program since its inception in 2003. She is a 1996 cum laude graduate of Albany Law School in New York and has been an assistant federal community defender in the Capital Habeas Unit of Federal Defender Services of East Tennessee Inc. since 1998. In her federal criminal appellate practice, she works in conjunction with four paralegals and two investigators. Chavis has briefed and argued cases before the U.S. Court of Appeals for the Sixth Circuit and the U.S. Supreme Court.