The online Paralegal Studies Certificate program equips students with the knowledge base to succeed as a paralegal or legal assistant anywhere in the country. Through asynchronous coursework and optional, live virtual sessions, students learn how to best communicate with lawyers, other legal professionals, and their clients. This coursework also teaches how to critically research and organize a case and what current trends and issues are most prevalent to paralegals today.
The curriculum consists of one fourteen-week course that requires a time commitment of about three to five hours each week. Course modules will include a mix of short instructor-led video lessons, writing assignments, assigned reading, and discussions. Each lecture video will be five to seven minutes long with interactive elements that allow you to engage with the lessons you learn. Experiential learning activities include writing legal documents and citations.
---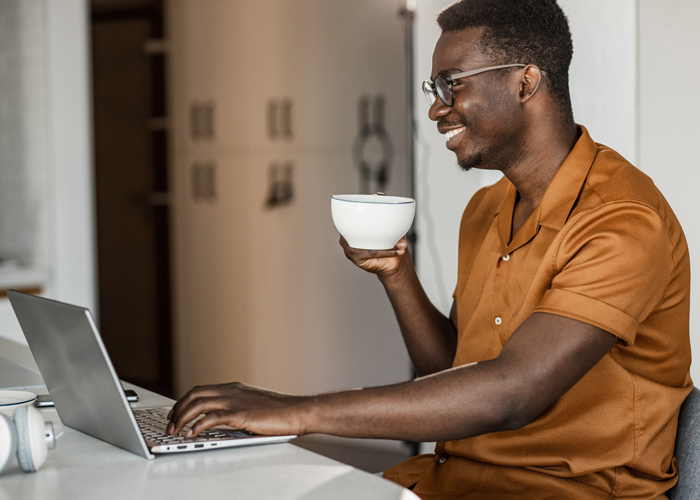 Coursework Format
The online Paralegal Studies Certificate coursework includes:
Recorded lectures
Optional, weekly live virtual sessions
Interactive video lessons
Discussion boards
Writing assignments
Individual projects
I thought the overall experience was very insightful. Specifically, the research aspect has helped me tremendously in my everyday work. Finding the root cause by asking the correct probing questions has been extremely helpful. It will also help once I am in the paralegal and law world. It is always good to know the correct questions to ask."

—Lauren Hampton, online Paralegal Studies Certificate at University of Tennessee Center for Professional Education & Lifelong Learning, January '23 Cohort
Program Outcomes
After completing the course, students will be able to:
Describe the role and limits of a paralegal
Define legal terminology
Engage in critical reading, thinking, and writing
Identify legal ethics rules
Apply interviewing and investigation techniques
Recognize and understand legal authorities by citation
Cite cases using the Bluebook format
Conceptualize a case in order to organize, research, investigate, and help prepare your lawyer to advocate for the client
Explain the American legal system and rules applicable to a particular case
Recognize which questions to ask and be able to find out answers
---
Curriculum Details
The University of Tennessee Center for Professional Education & Lifelong Learning's Paralegal Studies Certificate coursework provides the knowledge and skills you need to become a successful paralegal or legal assistant. You'll examine the paralegal profession and the role of a paralegal as an important member of the legal team. You'll be introduced to the American legal system, civil litigation, criminal law and procedure, the appeals process, and substantive legal topics.
This course will help you develop the capabilities required of a successful paralegal, such as legal terminology; critical reading, thinking, and writing; interviewing; investigation; legal research; law office administration; and commonly used technologies. The program emphasizes legal ethics, professional regulation, and current trends and issues in the paralegal field.
Digital course materials are included in the course fee. Classes are 100 percent online with virtual access to our instructors.
Paralegal Studies Certificate Instructor, Amanda DeVincenzo, shares details about the online learning environment, how the curriculum will help students meet their career goals and other valuable advice for those starting the program.
Download video transcripts